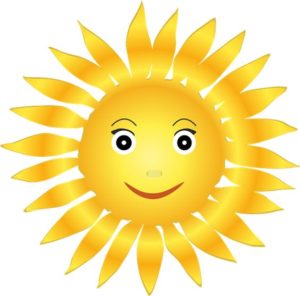 SUNSHINE TEAM – We have a team of people who do outreach, such as offering rides, taking you to doctor's appointments, doing grocery shopping, etc.  This is a team of people who are available to serve and support YOU!  Please call the office (530-823-6986) or pick up a list of the Sunshine Team members located at the side table in the sanctuary.
Shop Amazon, a percentage of everything purchased through the Amazon store helps feed the homeless and needy in the Auburn community.
Something wonderful is

always

on the verge of happening!
Find out what it is!
If you like Marianne Williamson, Wayne Dyer, Eckhart Tolle, or the movie, The Secret, you'll love the Center for Spiritual Living, in Auburn. We are a New Thought community with Transcendental relatives such as Ralph Waldo Emerson and Whitman. People of all religions attend and are welcome to become members or not.
Come visit us in our historic and beautiful chapel building, near Hwy. 49 and Bell Rd. 2945 First Street, Auburn CA. 95603. We're located in the County Center.
What we Believe
GOD IS – There is one power and one presence – God. God is the source and creator of all. There is no other enduring power; God is good and present everywhere.
I AM – I Am/We are spiritual beings, created in God's image and likeness. The spirit of God lives within each person; therefore, all people are inherently good.
THINK IT – Thoughts held in mind produce after their kind. We create our life experiences through our way of thinking.
PRAY IT – There is power in affirmative prayer, which we believe increases our awareness of God. Prayer is a conscious conditioner that attunes and aligns our thoughts with the Mind, truth and reality of God in all things.
LIVE IT – Knowledge of these spiritual principles is not enough. We must live them and practice them to continually evolve to newer levels of understanding and spiritual mastery.
Meditation
Sundays at 10:00 a.m
Celebration Service
Sundays at 10:30 a.m.
Children's Church:
Sundays at 10:30 a.m
Phone:(530) 823-6986
Office Hrs:
Tues. & Wed 10-2
e-mail:
info@FCSLiving.org